Heroines Edition #1
PERFORMANCE
28 + 29 April 2018
drei D poesie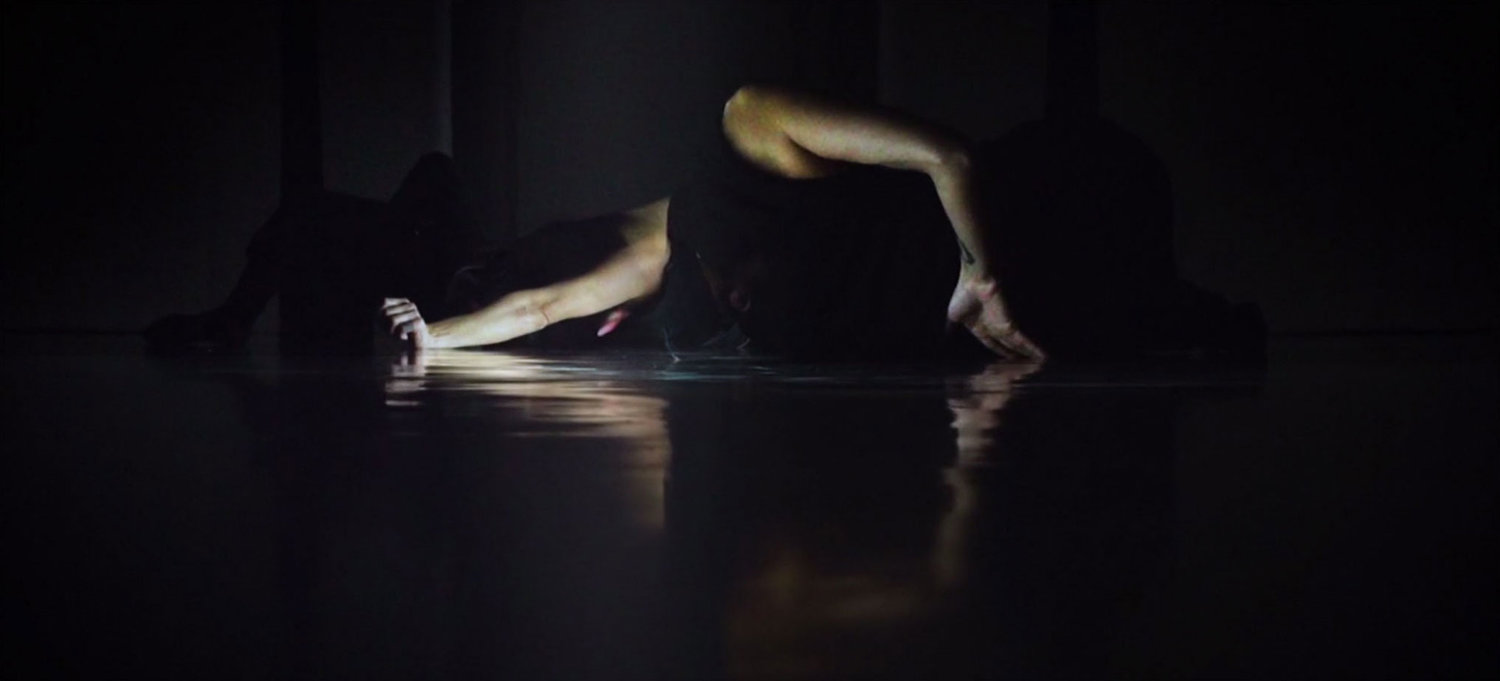 Kummerang Gloomerang BewegungLichterKlang
StratoFyzika: Hen USA (Tanz) Lenka Kocisova CZE (Musik) und Alessandra Leone ITA (Audiovisuals)
Dagmara Kraus POL (Poesie)
Das Gedicht Kummerang wird mit Tonaufnahmen in verschiedenen Sprachakzenten in seinem Klang und in seiner grafischen Form erforscht. Die Bewegung bildet sich als Karte ab und wird in den physischen Raum übertragen. Das Licht tanzt mit und gegen den Körper und repräsentiert den Fluss, den Rhythmus der Poesie.
https://stratofyzika.com/
Scale of Grey
Annapaola Leso ITA (Tanz), Ana Maria Rodriguez ARG (Musik), Simen Hagerup NOR (Poesie), Andre Bartetzki DEU (Video), Meriel Price GBR (Saxophon), Emilio Gordoa MEX (Schlagzeug)
A world is contained in a drop of water. From the time you perceive the drop until it is gone, you can keep it yourself.
A music/dance exibition on "Drops and Seeds" by Simen Hagerup between thin glass slides in showcases.
PREMIERE: SA 28. April 2018, 20.30 Uhr
WEITERE AUFFÜHRUNG: SO 29. April 2018, 17 Uhr
Im Anschluss an die Sonntagsvorstellung findet ein Künstlergespräch statt.
Moderation: Sabine Sanio
TICKETS 13/8 €
Erhältlich unter www.uferstudios.com und an der Abendkasse
Ort: Uferstudios, Uferstraße 8, 13357 Berlin
Mehr über drei D poesie und zu weiteren Aufführungen:
www.haus-fuer-poesie.org und auf Facebook

drei D poesie ist ein Projekt des Hauses für Poesie in Zusammenarbeit mit dem Ensemble KNM Berlin, dance-aarts-cie. , dem Ensemble KomboÏ , Uferstudios Berlin und Heroines of Sound, gefördert aus Mitteln des Landes Berlin, Senatsverwaltung für Kultur und Europa und Musikfonds e.V. 
INFOS:
www.haus-fuer-poesie.org
www.kammerensemble.de
www.facebook.com/HausfurPoesie
www.facebook.com/events/391877807906576/