Workshops
Dorit Chrysler – Learn how to play the theremin
Theremin classes for all levels
2. + 3. Juli 2021 | 16.00–17.20| Studio B
Workshop in English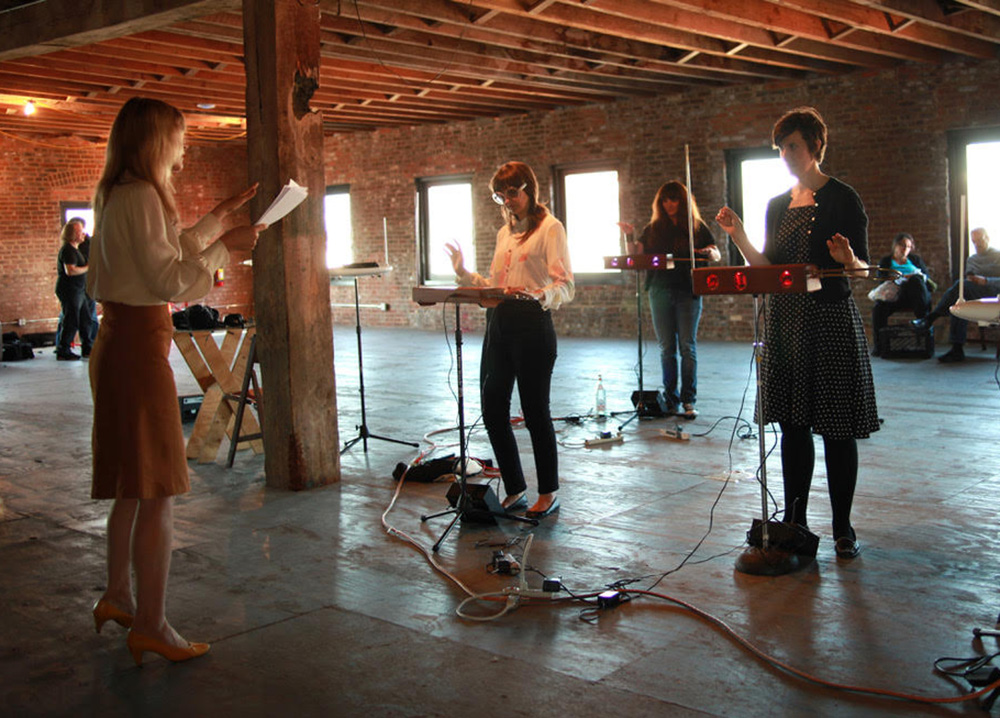 Das Theremin: berührungslos manipulierbar, ohne Referenzmarkierungen und ohne Anleitung ist es schwer zu zähmen und hat dennoch eine Vielzahl von nicht-akademischen Spiel- und Kompositionstechniken inspiriert. Noch immer nicht vollständig etabliert, von Akademien und Konservatorien gemieden (und schon gar nicht gelehrt), von Komponist*innen zeitgenössischer Musik nur selten verwendet (Edgar Varèse) und von der Populärkultur langsam wiederentdeckt (Soundtracks von Fantasy-Filmen), ist das Theremin mit einer supermusikalischen und fantasievollen Kraft ausgestattet.
Der Workshop ist sowohl für Anfänger*innen als auch für Fortgeschrittene geeignet und wird von der Thereministin und Komponistin Dorit Chrysler geleitet, die in jahrelanger Arbeit einen Lehrplan für den weltweiten Theremin-Unterricht entwickelt hat. Dorit Chrysler ist die Mitbegründerin der NYTS – New York Theremin Society und die Gründerin der Kid Cool Theremin School.
»[Playing a theremin] is like tickling butterflies« – Charlie Hobbs in The Wall Street Journal.
The theremin: Manipulated without contact, without reference marks and without instructions, it is difficult to tame and its non-academic techniques of play and composition are multiple – still not established and shunned by scholarly music and conservatories (not taught), used by rare composers of contemporary music (Edgar Varèse) and slowly recovered by the popular culture (soundtracks of fantastic films), the theremin is endowed with super-musical and imaginary power.
Suited for beginners as well as advanced players, classes are hosted by thereminist and composer Dorit Chrysler, who has developed a curriculum during years of global theremin teachings. Dorit Chrysler is the co-founder of the NYTS – New York Theremin Society and the founder of Kid Cool Theremin School.
Admission
5 € / Free for Holders of Day Ticket or Festivalpass.
Access to workshop is limited to 10 participants.
How to participate
Register online at the following links
2. Juli, 16 Uhr radialsystem.reservix.de/p/reservix/event/1687464
3. Juli, 16 Uhr radialsystem.reservix.de/p/reservix/event/1687465
///////
Korhan Erel
Fundamentals of Electronic Music – An Introduction
4. Juli 2021 | 16.00–18.00 Uhr | Studio B
Workshop in English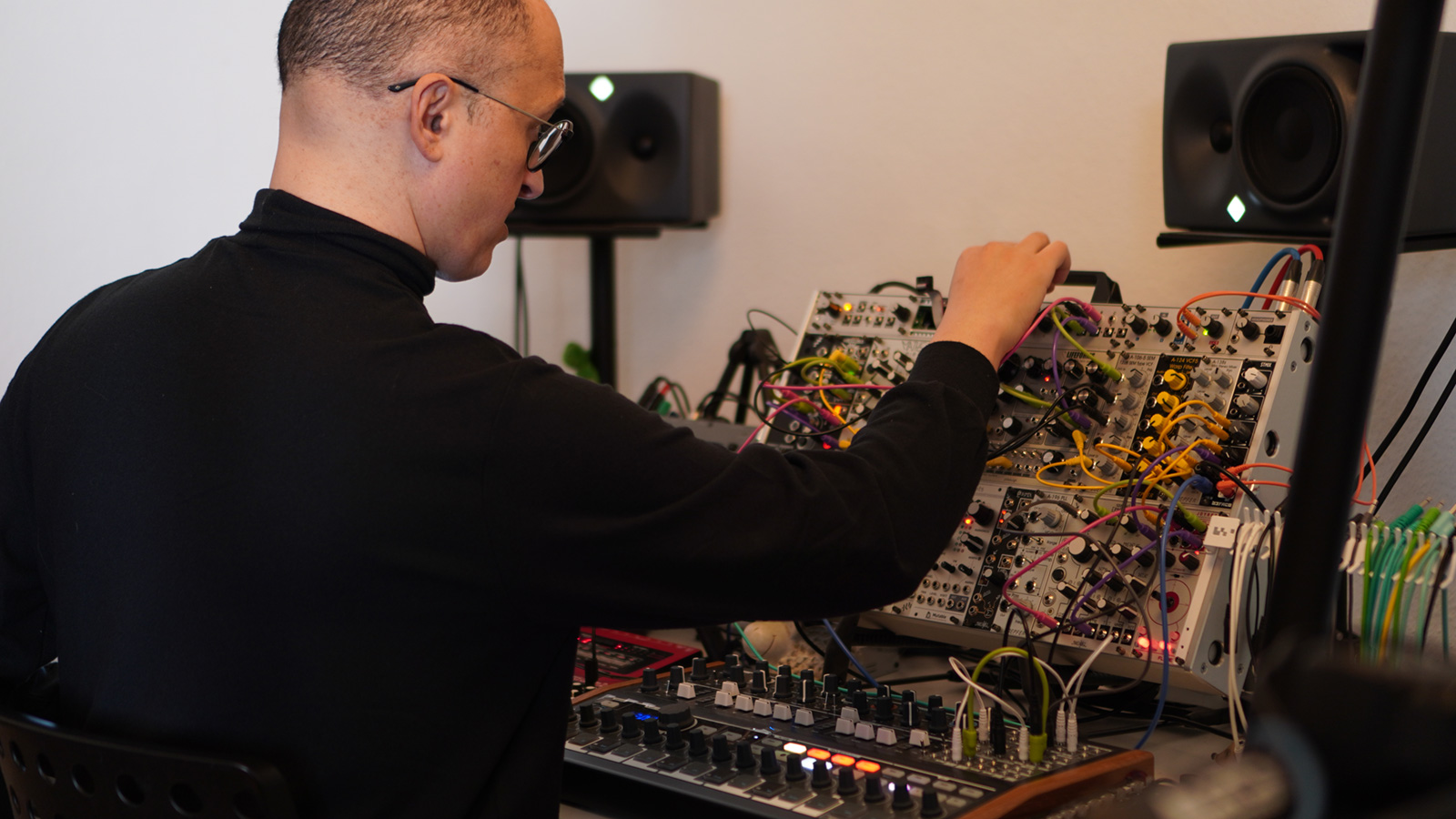 In diesem Workshop spricht Korhan Erel über einige grundlegende Konzepte der elektronischen Musik, wie Klangsynthese, Sampling, einfache Performance-Ideen und die Verwendung von mobilen Geräten wie Handys und Tablets. Die Teilnehmer*innen lernen in praktischen Demons- trationen verschiedene kleine Synthesizer, Effektgeräte, Sampler und einige populäre Apps für die Musikproduktion auf Mobilgeräten kennen. Der Workshop setzt einen Schwerpunkt auf die kollektive Erfahrung und Interaktion mit den Teilnehmer*innen, daher sind Fragen, Ideen und Engagement willkommen und erwünscht. Der Workshop richtet sich eher an Anfänger*innen und solche, die Angst haben, anzufangen, aber auch andere sind willkommen.
Korhan Erel arbeitet seit den späten 1980er Jahren mit Computern und Synthesizern. Sier waren Gründer oder Mitglied vieler Projekte in ihrer früheren Heimatstadt Istanbul und in
den letzten sieben Jahren ein sehr aktives Mitglied der experimentellen Musikszene in Berlin. Sier haben mit Dutzenden von Musiker*innen und Künstler*innen aus den Bereichen Jazz, improvisierte Musik, zeitgenössischer Tanz, bildende Kunst, Theater und mehr in und außerhalb Berlins zusammengearbeitet. Korhan ist auch ein*e Klangkünstler*in mit Arbeiten, die in Istanbul, Berlin und Hongkong gezeigt wurden.
In this workshop, Korhan Erel will introduce you to some basic concepts of electronic music, such as sound synthesis, sampling, simple performance ideas, and using mobile devices like mobile phones and tablets. Participants will benefit from Korhan's hands-on demonstrations of various small synthesizers, effects devices, samplers, as well as some popular apps for music making on mobile devices. The workshop encourages a collective experience through interaction with the participants, so questions, ideas, and engagement are expected and welcome. The workshop is aimed more towards beginners and those who are afraid to begin, but others are also welcome to attend.
Korhan Erel has been working with computers and synthesizers since the late 1980s. They have been a founder or member of many projects in their previous hometown, Istanbul, and, during the last seven years, a very active member of the Berlin experimental music scene. They have worked with dozens of musicians and artists in jazz, improvised music, contemporary dance, visual arts, theater and more, in and outside Berlin. Korhan is also a sound artist whose works have been shown in Istanbul, Berlin, and Hong Kong.
Admission
5 € / Free for Holders of Day Ticket or Festivalpass.
Access to workshop is limited to 10 participants.
How to participate
Register online at the following link
4 Juli, 16 Uhr: radialsystem.reservix.de/p/reservix/event/1687466