Alexandra Cárdenas – Introduction to Live Coding / Music with TidalCycles
Workshop 8. Juli 2022
14 – 17 Uhr // Studio B
Access to the workshop is limited to 8 participants.
in englischer Sprache / in English
Admission: 6 € / Free for Holder of Day Ticket or Festival Pass.
Please register here:
ticket@radialsystem.de
radialsystem.reservix.de/p/reservix/event/1953461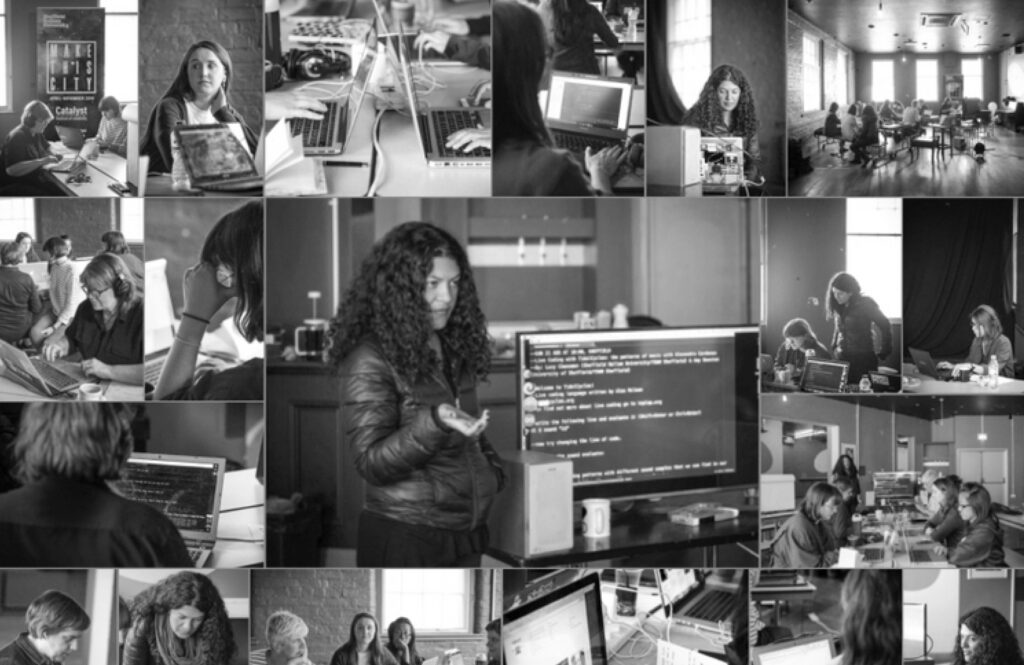 This workshop provides an introduction to TidalCycles, the most used free/open- source software for live coding music. After a short presentation of algorithmic composition and programming, we will create sound patterns in real time. TidalCycles or 'Tidal', is written in Haskell and uses SuperCollider, another open- source software for synthesis objects that can be exchanged or modified at runtime. TidalCycles allows you to create patterns with code and contains a language for describing flexible (e.g. polyphonic, polyrhythmic, generative) sequences of sounds, notes, parameters, and all kinds of information. Tidal is used by a large community of musicians for composing, improvising, and exploring algorithmic music. We will use Estuary, a platform for collaborating and learning through live coding that allows TidalCycles' to be run from any browser. This workshop will familiarize you with TidalCycles' powerful syntax and the global community of live coders behind it. You'll learn how to join the live coding communities on site and online so as to have access to information, education, and events wherever you are. By the end of the workshop, you will have the skills to create your first sounds and participate in the first performances of the community. Share, explore, join an algorave, compose your next track, make music. Alexandra Cárdenas's work focuses on the algorithmic behavior of music and the exploration of musicality within code. She is a core member of the international live coding and algorave community and performs worldwide using the live coding platforms SuperCollider and TidalCycles. In 2017, she was the Chair of the International Live Coding Conference in Morelia, Mexico. Alexandra studied composition at the Los Andes University in Bogota, Colombia, and later completed a Sound Studies and Sonic Arts Master's Degree at Universität der Künste, Berlin. Besides her live-coded music works, she has composed contemporary pieces for orchestra, ensembles and soloists, and worked with theater companies in Mexico, Belgium and Germany.
Macri Cáceres – Sound exploration with ceramic flutes
Workshop 9. Juli 2022
16 – 18 Uhr // Studio B
Access to the workshop is limited to 10 – 12 participants.
in englischer Sprache / in English
Admission: 6 € / Free for Holder of Day Ticket or Festival Pass.
Please register here:
ticket@radialsystem.de
radialsystem.reservix.de/p/reservix/event/1953568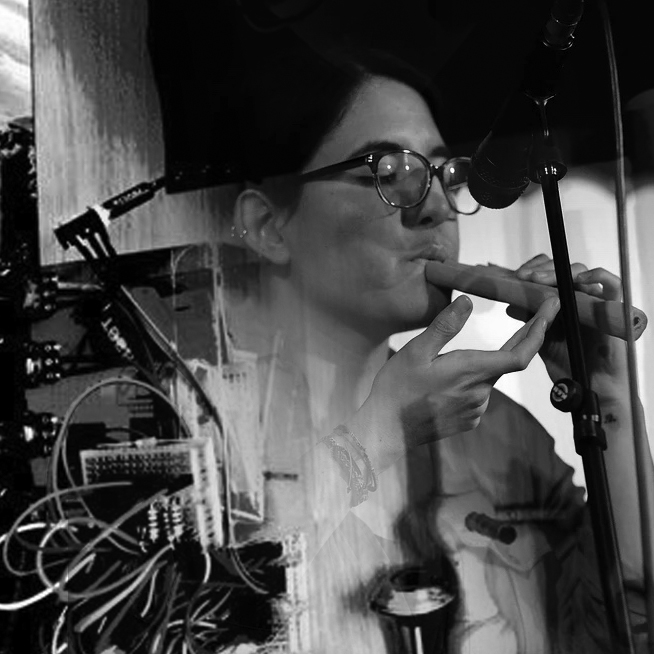 Not only the latest technology is suited to exploring new music. In this workshop, Macri Cáceres provides historical, morphological and practical information about ceramic flutes and whistles. The focus will be on exploring new sonorities and creating exciting possibilities of interacting with sounds using ›new instruments‹, that are inspired by pre- Hispanic, Meso, and South American models from Peru and Mexico. The workshop will provide historical background and relevant information regarding the roots of ›original‹ instruments, how the construction process influences the final sound, and how to apply today's familiar extended techniques or preparation to generate new sonorities with this kind of instrument. Participants will enhance their own abilities for improvisation, focused listening, and interaction with others through sound. Active engagement, creative ideas, and curiosity for the instruments and the process of creating as part of a group, is desired and welcomed. Best suited for composers, improvisers and flute players. Minimum knowledge of musical concepts required. Macri Cáceres, born in Lima, Peru and member of RETAMA, is a performer, composer, improviser and builder of ceramic flutes. Her research into the sonic possibilities of ceramic flutes has led her to harmonic exploration during the construction process and an investigation into the creative possibilities of composition and collaboration with other artists and disciplines, most recently at Donaueschingen Global 2021. She studied music and composition at the Universidad Peruana de Ciencias Aplicadas (UPC) and was awarded the diploma in sound creation with new technologies from the Mexican Center for Music and Sonic Arts (CMMAS). She is currently a fellow at Postcolonial Recherche, a project of Ensemble Recherche.