Sound Art – Errant Sound
Exhibition 5–12 Juli 2023, 16.00 – 20.00
Live-Performances 5 and 8. July, 19.30
Poisogem – Ece Canlı, Angélica Salvi, Vuduvum Vadavã
Sonoscopia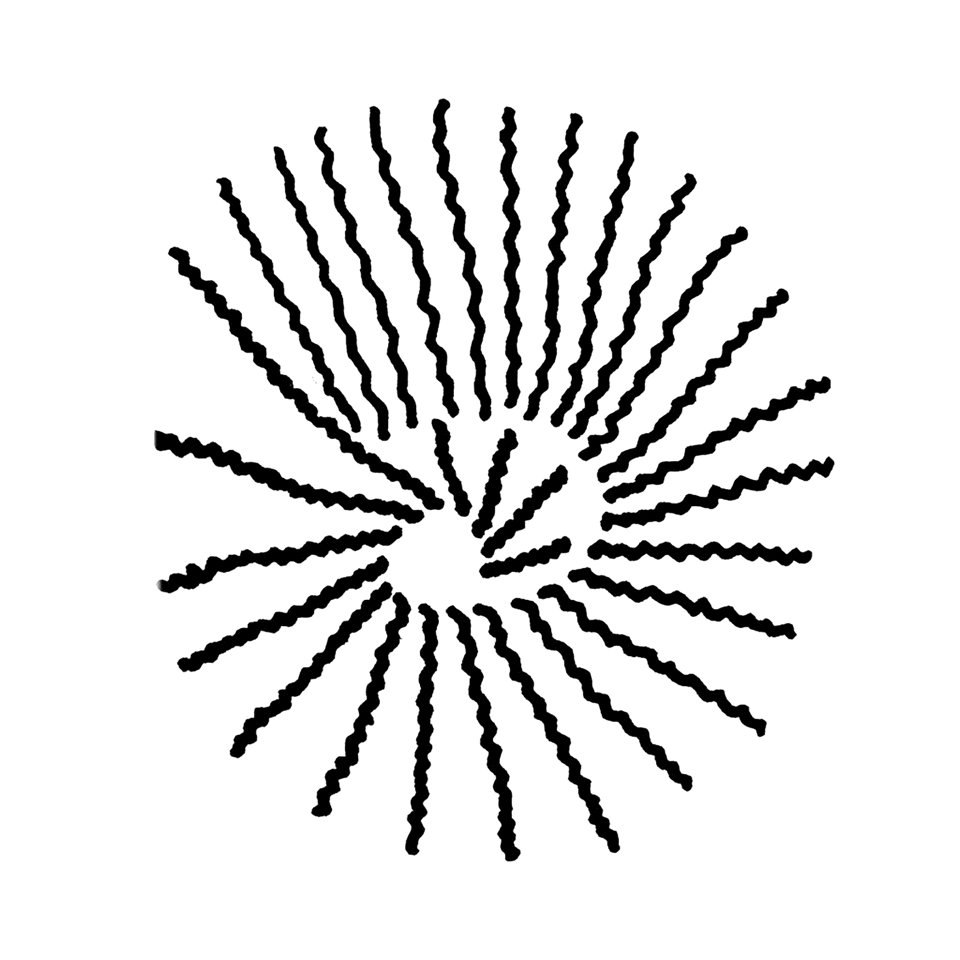 Heroines of Sound Festival presents »Poisogem« – an exhibition and performance program with Angélica Salvi, Ece Canlı and Vuduvum Vadavã. The exhibition forms part of the festival's mutual cooperation with the platform Sonoscopia (Porto) and Berlin's project space Errant Sound: The Berlin artists Laura Mello, Janine Eisenächer and Jutta Ravenna will be guests in Porto in 2023.
Poisogem
Insp vacuum
Asp frequencies
Exp ethereal
Expel waves
Ex spect
Expectorate
Exspit dis torted realities
Spect rrrum vibrrrrrrrations
Spectator encrypted
Skewer unforeseen
Sp read atomic silence
Be particle
»Poisogem« is a fictional zone that is contaminated by the extremes of hyperobjects, as ›invisible‹ yet omnipotent forces that shape our physical, mental and psychosomatic conditions. It is a multi-sensorial transposition of our constantly tainted reality into an otherworldly sonic space, within its own logic and compositional dynamics. Through electromagnetism, unperceivable frequencies, manipulated human voices and instruments vis-à-vis subterranean, arboreal and aquatic field recordings, »Poisogem« proposes a place for translation between the unknown and our material reality, amplified by sound, light and performance, as an experience of active listening of a dialogue between two worlds: that of the visible and its beyond. In »Poisogem«, which refers to »poison« and »paisagem« (landscape), there are two zones that exist simultaneously: the installation space and the performance space. The sound installation aims to create an otherworldly atmosphere and a fictional zone that is contaminated in which the composition of distorted sounds made of organic instruments (i.e. harp, voice, field recordings, electronics, electromagnetic waves) circulate in the main room. The performances & concerts, in the meantime, will work as an activation and amplification of the installation outside the room. These performances & concerts of the trio Angélica Salvi (harp), Ece Canlı (voice) and Vuduvum Vadavã (electronics), which will take place twice as sporadic events, will mirror the composition through improvisational gestures with the same instruments used in the installation. The performances create a dialogue between two worlds: conscious and unconscious, material and immaterial, static and ephemeral.

As a collective of experimental musicians and sound artists, Sonoscopia is always focused on possible networks of creative forces. From the main core of their members, many fractal relations emerge to form a complex structure that is meant to be organic and mutant. Ece Canli, Angélica Salvi and Vuduvum Vadavã are among the frequent collaborators of Sonoscopia, both in the programs the platform curates, or in specific projects developed collectively. Ece Canli, Angélica Salvi and Vuduvum Vadavã have been performing regularly with the Sonoscopia collective for the past ten years, from free improvisation projects to more structured music pieces such as Control and Unpredictability (for string instruments and electronics), Humanautomata (for robotic orchestra, harp, percussion, piano, cello and custom instruments), Phonospermia (for harp, percussion, flute, objects and electronics), and Mink (a female quartet led by Kaffe Matthews). On a more performative level, the artists have been exploring the limits and possibilities of their instruments in live acts through extended techniques, both as acoustic and processed forms. Their work covers a wide range of artistic expression, from the pristine and sharp harp and voice playing in contemporary music ensembles, to neo-dadaistic performing contexts. This wide range of techniques, ideas and actions provides new insights and creative visions that clearly resonate in Sonoscopia's body of work, aesthetically and ethically speaking. Through diversity, Sonoscopia is able to point new directions in collective artistic expression.
Vernissage: July 5, at 18.00
Finissage: July 12, at 20.00

Live Performances & Concerts
(Activation of the Exhibition, duration 40 minutes)
July 5, at 19:30
July 8, at 19:30

Angélica Salvi: harp
Ece Canlı: voice and electronics
Vuduvum Vadavã: voice and electronics

Errant Sound
Rungestr. 20 in Berlin-Mitte
(close S Jannowitzbrücke, U Heinrich-Heine-Str.)
errantsound.net/2023/07/poisogem

Curatorship: Sonoscopia
Co-production: Errant Sound Gallery, Heroines of Sound Festival and Sonoscopia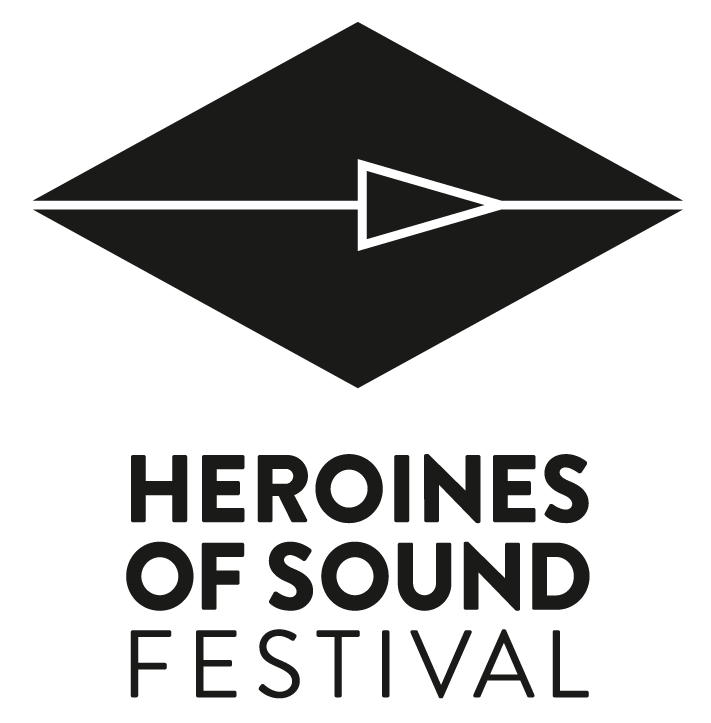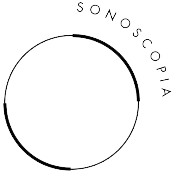 Ece Canlı is a musician, artist and researcher whose work is situated at the intersection
of body politics, extralinguistic expression and extended vocal techniques as a means
of exploring the limits and possibilities of the (sounding) body to re-articulate marginalized narratives. Her tools of investigation include the voice & electronics, performance, text and artifacts. In addition to her solo work, she collaborates as a composer and improviser with artists, musicians and choreographers internationally and produces texts and sound for performances, exhibitions and videos. She holds a PhD from the Faculty of Fine Arts of the University of Porto and is currently a researcher at the University of Minho (CECS). In November 2020, she released her solo debut album »Vox Flora, Vox Fauna« and continues to create performances for the stage in collaboration (e.g. Cobracoral, Nooito, Live Low) and as a soloist.

Angélica Salvi is a Spanish harpist and composer who has been based in Porto since 2011. Her extensive artistic career includes collaborations with composers such as Takayuki Ray and Heiner Goebbels and improvising musicians such as Butch Morris and Evan Parker. After graduating from the Royal Conservatory of Music in Madrid, Salvi continued her studies at the University of Arizona (USA) and the Royal Conservatoire in The Hague (Netherlands). As a professional harpist, she has collaborated with symphony orchestras and ensembles from all over the world. Over the course of the past 10 years, she has immersed herself in the world of live electronics. As a founding member of FMFX (Female Effects Collective), Salvi has created multidisciplinary projects such as »Harpoemacto« and »Invisible Landscapes«. She is currently the principal harp teacher at the Conservatory of Music in Porto.

Vuduvum Vadavã, born in Portugal, is Marta Ângela, who, together with João Artur, is
part of the duo Von Calhau! Her passion lies in the absurd, in the wild and primitive
state of language, from the pre-verbal to the palindrome. In the visual and non-visual
arts, in vocal performances, circuit-bending, or as a DJ, Vuduvum Vadavã experiments
with noise and silence in a process driven by the unknown. Her investigations focus on
opposites which, when combined, can be either complementary or antithetical. Recent
collaborators include Diana Policarpo, Mattin, Kaffe Matthews, Angélica Salvi, Ece
Canli, and Limpe Fuchs. She currently lives in Lisbon.
Sonoscopia is an association that creates, produces and promotes artistic and
educational projects focused on experimental music, sound research and its
interdisciplinary intersections. Since its inception in 2011, Sonoscopia has presented in
several countries as distant as the United States, Lebanon, Japan, United Arab Emirates
and Uruguay. Sonoscopia has a residency center in downtown Porto and is partially
funded by República Portuguesa – Cultura/Direcção-Geral das Artes.
Errant Sound (Berlin) is dedicated to experimental work in sound related arts, including
installation, performance, fieldwork, voice, radio and spatial practices. Through
exhibitions, presentations, events, residencies and workshops, Errant Sound emphasizes an engagement with process and dialogue, encouraging a dynamic and diverse approach to the sound arts. As a project space, it also intends to foster social and public activities, contributing to the creative scene in Berlin and its artistic communities. Founded in 2010 the project space is since 2013 managed and developed through a working group comprised of artists, researchers, curators, and writers focusing on sonic research and sound practices.